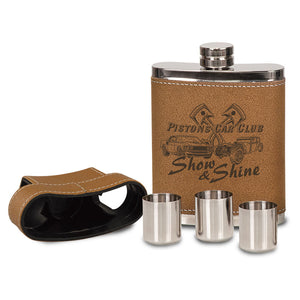 This flask gift set is a great way to remember any important day.  The 7-ounce capacity ensures this personalized flask will be used throughout the big night and the topper containing three metal shot glasses!
Great gift giveaway for a bar, liquor store, tasting or festival.
Email us at trevor@eightmen.com to get any image, phrase, logo, image or anything custom engraved on any of our products.