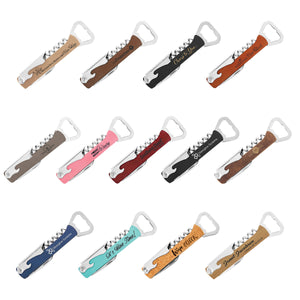 Perfect wine tool to engrave with any business logo and everyone will appreciate and use forever.  
Includes a corkscrew, bottle opener, foil knife and boot lever.
Terrific giveaway for a new nail salon, hair salon, spa or boutique opening.  
Email us at trevor@eightmen.com to get any image, phrase, logo, image or anything custom engraved on any of our products.